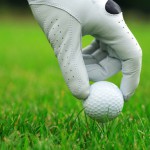 The key to any successful golf tournament is simple: interested players and happy sponsors. If you want to keep your players dying to come out next year, you have to provide them a golf day experience that's worthy. If you're not sure what to focus on, we have just the suggestions for you:

1. Make sure your volunteers are knowledgeable and friendly. The more in the loop your volunteers are, the easier registration and gameplay will be. With a little bit of training and some hearty communication, it's not too hard to have informed volunteers. Remember, your volunteers are going to be involved in the majority of player interactions, so you'll want to attain some pretty amiable ones, willing to present the friendly, helpful atmosphere you're looking to provide.
2. Keep it fast-paced. Though we all love it, golf is a slow sport; as such, there's no need to jam it up and make it any slower than it already is. Try to pick a format that'll keep your tournament fast-paced – your players will appreciate it. There are plenty of interesting formats out there, so take a look out and pick out one you think your players will enjoy the most. If you need some help, check out this post of four of the most popular formats.
3. Show appreciation. Everyone loves prizes, and they're a great way to incentivize players of any skill level. Don't be afraid to get creative and come up with some out-of-the-ordinary challenges that'll keep everyone having fun regardless of skill level. Gifts are another great way to show players your appreciation. Definitely be sure to give each participant a gift as they depart. If you're feeling generous, a welcome gift is a great way to ensure each golfer starts their day off right. Give them a reason to remember your event – you'd be surprised what a long way a little thoughtfulness can go.
4. Make it fun. No one wants to spend a droll day on the course, and it's your job to make sure they don't. Contests are an excellent way to bring about a little friendly competition, and maintain event interest. Keep it professional and make sure the atmosphere cultivates enjoyment.
Okay, so now that you know how to get your players hooked, how can you secure your sponsors? Well, to keep your golf tournament sponsors around, you'll have to get them involved with the cause.
For non-profits, this means connecting your sponsors directly with the beneficiaries of your cause. If your benefit is for a corporation, plan a meet and greet with each sponsor. You can use this time explain all the wonderful things their support has allowed you to do, and how grateful you are.
In the end, sponsors are there for their own exposure, so be sure to allow them plenty of time to talk to players and get their name out there. You're in a position to promote healthy sponsor-player relationships, so make sure to do just that.
Hopefully these tricks and tips have given you the necessary insight to captivate your audience for years to come. Good luck on your tournament planning – now go out there and capture some attention!